The easiest solution to sync
your payment data

directly with your

your data warehouse

.

Congrify's payment data pipeline is a no-code solution for importing and sync payment data from multiple payment service providers directly with your data warehouse. It allows to centralise all your payment data to easily generate insights, close your accounting books and merge payment data with marketing and sales campaigns. It's already available for Snowflake and AWS Redshift.
Why Congrify's
payment data pipeline

?
No-code
No need of building and mantain costly solutions for data pipelines. We do it for you.
Go-Live
Instead of months of costly software development, go-live within a few days.
Insightful
Constant updates of your payment data to unlock hidden insights.
Smart
We optimize and simplify the structure of the data imports while keeping the original raw data.
Extract,
transform

and load all your payment data.
Super quick

setup.

Congrify's data pipeline connects directly to the payment service provider reporting APIs and SFTP folders. You get all the payment service provider's data, such as transaction events, payout or settlement files, with a no-code setup that takes just few minutes, without any required data engineering.
---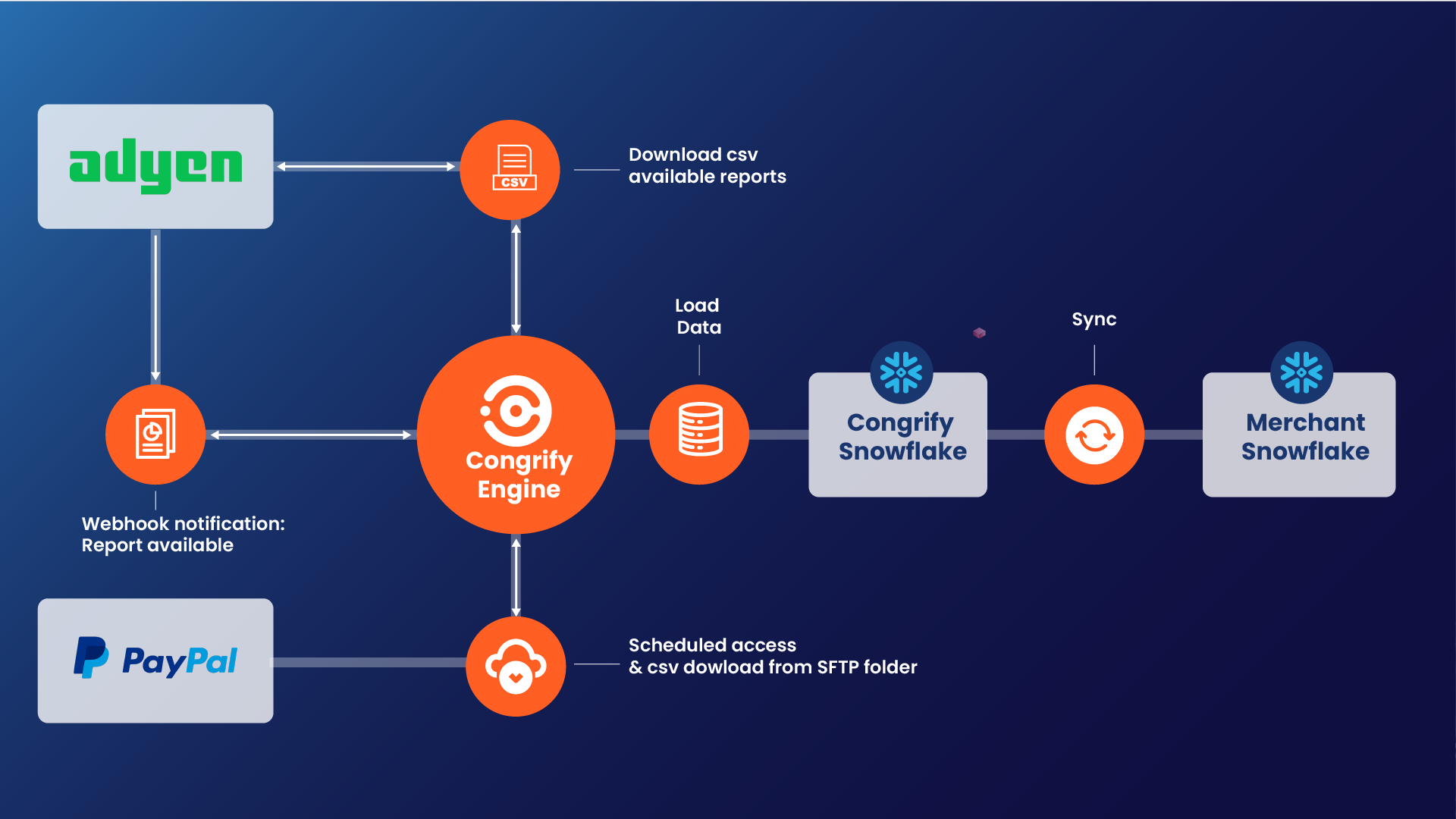 Run your own
queries

.

Once the historical data has loaded, Congrify will provide you regularly new data on daily basis to your Snowflake and AWS Redshift account. You can start querying milions of transaction events from multiple payment service provider's data directly in your data warehouse within a few seconds!
Save time

& resources.

Merchants spend multiple months and often more than $500,000 (

some payment service providers say up to $800,000

) building their own API integrations to export their payment service providers data. Constant monitoring and updates are also needed to support transaction updates, new datasets, schema changes, and other challenges.
---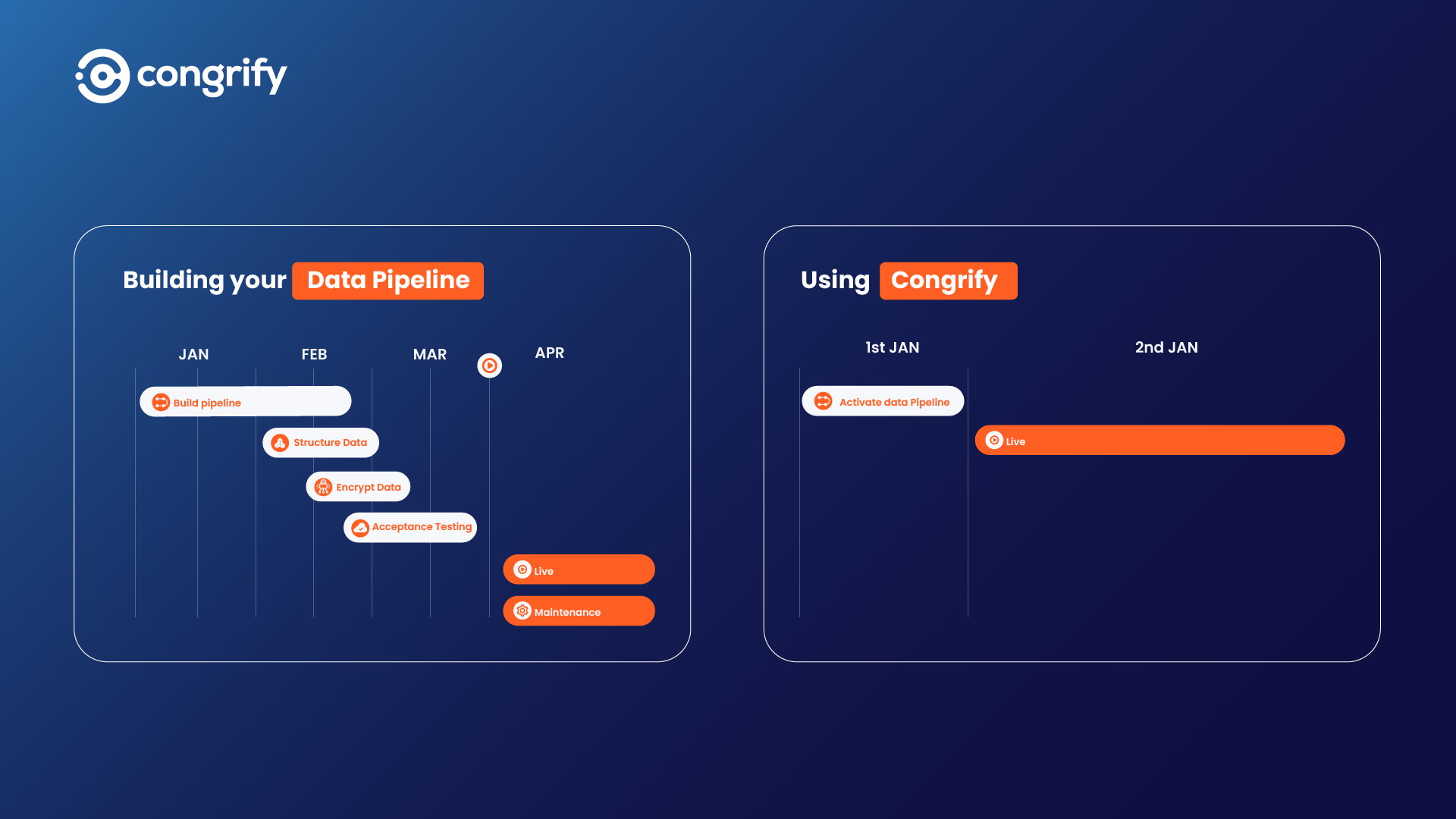 New growth opportunities
unlocking

your payment insights.
Faster answers
and centralized data.
With payment service provider's data directly accessible in your data warehouse, you don't need to adopt and implement a new business analytics tool to pull the insights your teams need. You can write custom queries from scratch, search for entries or import the data in your business intelligence tools and take only the data from the tables you need.
Streamline
processes and operations.
Having full automated access to payment data allows your business to close accounting books faster, fully understand your costs, identify and spot payment issues, identify new growth opportunities, improve risk and fraud monitoring, optimize marketing and sales campaigns and reduce your team's data extraction efforts.
Multiple payment
service providers.
Congrify's data pipeline is available to extract and load data from different payment service providers such as Adyen, Braintree, Paypal, Checkout.com and PayU. We support data syncronization with datawarehouses such as Snowflake and AWS Redshift. Your PSP is not in our list? Not an issue, we are fast in adding new providers!